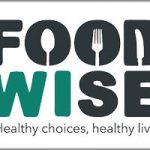 This position is a part of the Division of Extension Institute of Health and Well-Being and the FoodWIse
Program. FoodWIse is a community-based nutrition program that seeks to empower individuals with
limited incomes to make healthy choices to achieve healthy lives and reduce health disparities.
FoodWIse is federally funded by the Supplemental Nutrition Assistance Program-Education (SNAP-Ed)
and Expanded Food and Nutrition Program (EFNEP) grants.
The ideal candidate is skilled at building and maintaining trust-based relationships and applying an
equity lens towards transforming lives and communities. As such, we strongly encourage applications
from candidates who foster and promote the values of equity, diversity, and inclusion.