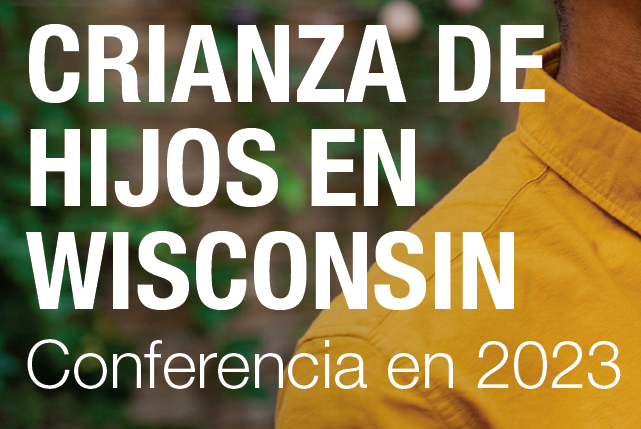 Del 23 al 27 de
enero
A las 12:00 y a las 19:00,
hora central
Gratuita | Virtual por Zoom
Escanee el código QR o
visite go.wisc.edu/rwc2023
para conocer detalles
y registrarse.


Cuando se registre, recibirá un
correo electrónico con un enlace
para acceder al seminario web
por Zoom. Revise su correo no
deseado si no recibe este
correo electrónico.
SESIONES PRINCIPALES
You Belong Here: Creating Safe Spaces at Home (Pertenece aquí: cómo crear espacios seguros
en el hogar), presentada por Traci Baxley, doctora en Educación, creadora de Social Justice Parenting
Raising Future Ancestors Through Decolonized Parenting and Reparenting Practices
(Crianza de futuros ancestros mediante las prácticas para la crianza descolonizada y para volver a
comenzar el proceso de crianza), presentada por Leslie Priscilla, madre chicana, asesora de padres y
fundadora de Latinx Parenting
The Power of Connection: The Importance of Early Relationships for all Future Health
and Wellness (El poder de la conexión: la importancia de los vínculos tempranos para la salud y el
bienestar futuros), presentada por Ashley J. Bowers, terapeuta matriculada de matrimonio y familia,
acreditación "Infant Mental Health Endorsement" (Defensa de la salud mental infantil), WI Alliance for
Infant Mental Health
Parents and Caregivers are Sexuality Educators (Los padres y los cuidadores son educadores de
la sexualidad), presentada por Lindsey Hoskins, directora de educación sexual en Family Tree Clinic
Drugs, Dopamine and Brain: Addiction Science and Treatment Among Youth (Drogas ilícitas,
dopamina y cerebro: ciencia de la adicción y tratamiento entre los jóvenes), presentada por el Doctor
Pravesh Sharma, psiquiatra, Sistema de Salud de Mayo Clinic
La conferencia incluye nueve presentaciones. Escanee el código QR para obtener toda la información.