Saturday, January 28, 2023 8:15am-12:00pm
Cost: Only $6.00 per person!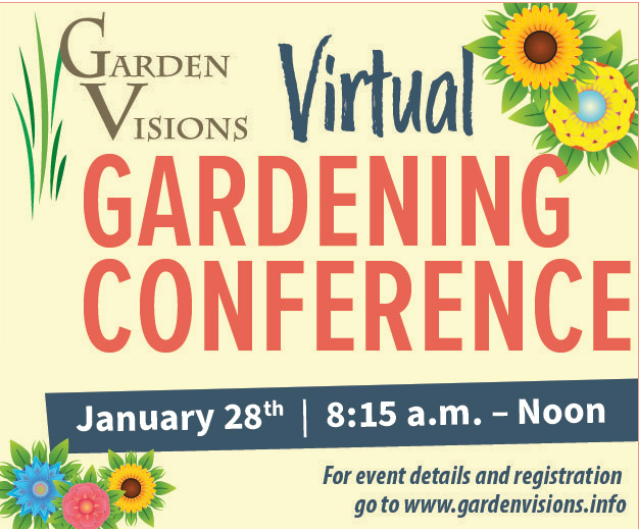 https://www.ntc.edu/calendar/2023/01/28/garden-visions-2023-virtual-seminar
Featured Topics:
Fundamentals of Garden Layers – Benjamin Vogt, PhD,
Are Those Beetles Bugging You? – Patrick (PJ) Liesch, MS,
Orchids – Vanilla on the Edge – Kenneth Cameron, PhD,
Virtual Seminar: Speakers will present via Zoom. Attendees will receive the Zoom link the week prior to the seminar
The conference is open to the public and you do not need to be a Master Gardener to attend. We welcome anyone with an interest and curiosity in gardening!