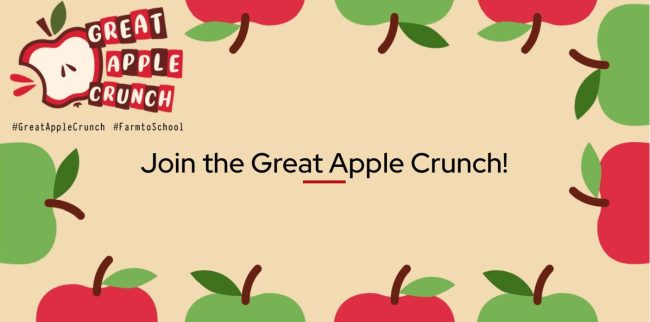 Celebrate healthy eating by purchasing and crunching into a locally grown apple in October!
Thursday, October 12, 2023 is the 10th Anniversary
Register your Crunch:   healthyliving.extension.wisc.edu/events/apple-crunch
Everyone is Welcome! K-12 schools, early care and education sites, hospitals, colleges and universities, farms, state and local agencies, non-profit organizations, local businesses, groups, and even households can register to Crunch! Anyone who wants to show support for local farmers and food can join!
Resources at the web site include
Apple recipes for K-12 Schools and ECE sites
Resources for apple farmers
Teaching food justice through the Crunch!
Apple browning experiment
"Why I Crunch" coloring pages
Zoom backgrounds, postcards, and press release
Let's All Crunch!