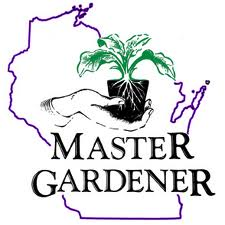 Beginning in the Spring of 1994, the Master Gardener Volunteers have implemented a public plant clinic. A certified Master Gardener Volunteer is available to help answer questions on general gardening, plant diseases, insect and weed problems, and soil sampling as well as a wealth of other topics.
2019 – Plant Clinic dates and times
May 3rd – September 27th, Tuesdays and Fridays 10:00AM-12:00PM –
Closed, Friday July 5th, 2019 – Any phone message or emails will be answered as soon as possible upon the opening of the clinic on Tuesday, July 9th, 2019 -Thank you!
Location: Manitowoc County Office Complex, 4319 Expo Drive, Manitowoc or call (920) 683-4909 during the hours listed above. You may also contact the Master Gardener Volunteers via email at: MasterGardener@co.manitowoc.wi.us during the above scheduled times.
Call or stop by, they're more than happy to help!
For horticulture help during the months of October through April, please call (920) 683-4168 or (920) 683-4169.