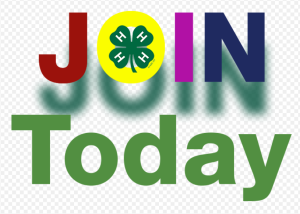 To enroll your family in 4-H either for the first time, or as a re-enrollment, please use the following link:
4HOnline V2 Family Enrollment Guide
2020-2021 Project Guide For Manitowoc County
2020-2021 4-H Project Literature Order Form
Families that are re-enrolling in 4-H must be enrolled and activated by November 15, 2020 to participate in the 2021 Manitowoc County Fair.
4-H members may add or drop projects up to May 1, 2021
New 4-H families may enroll at any time; however to participate in the 2020 Manitowoc County Fair they must enroll by May 1, 2021
Volunteer Type For Adult Volunteers
New in the 2019-2020 enrollment year, we are providing Volunteer Role Descriptions to all adult volunteers.  This is necessary to comply with UW-Madison policies concerning volunteers and state liability insurance coverage.  All adults will need to select a club and volunteer type in 4HOnline.  The choices for club volunteer type are
Volunteers can only choose one so the most relevant role needs to be selected.
Project Leaders still need to select a project and volunteer type on the project selection screen