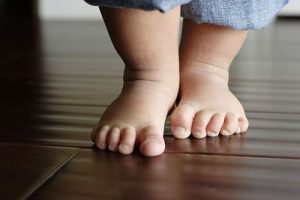 Parents Forever: The Impact of Family Transition on Children Program
The Parents Forever Co-Parenting education program will assist you in understanding and responding to the needs of your children before, during and after family transition. Guidelines on cooperative parenting and keeping children "out of the middle" will be presented. The program will provide tools for successful co-parenting of your child(ren).
The class consists of one (3 hour) session offered on consecutive weeks every month of the year. The cost of the program is $20/per parent (cash, check or money order), payable before the first session. You will not be registered for the program until the fee has been paid. You will receive an email confirmation that you are registered for the classes. If you do not have an email, you will receive a phone call to the number(s) you provided on your enrollment form. Enrollment is limited to 15 participants per month. You will have to pick another month if enrollment is full. Be sure you plan ahead so you are able to enroll in the month that you want.
The program is conducted in Room #300 at the Manitowoc County Office Complex at 4319 Expo Drive, Manitowoc, WI 54221-0935.
The class will cover the following topics:
Parents will understand the experience of family transition and how it effects children
Parents will understand loss, grief and how it impacts children
Parents will learn how family transition affects children according to age and developmental stage
Parents will learn strategies to parent your children during family transitions
Parents will learn strategies for effective co-parenting
Parents will learn the basics of custody and placement
Parents will understand how parenting style affects the parent child relationship
Parents will develop strategies for co-parenting
Parents will understand the value of a parenting plan for co-parenting
Within seven (7) days of the order, you must register with the Manitowoc County UW-Extension office at 4319 Expo Drive, P.O. Box 935, Manitowoc, WI, 54221-0935, (920) 683-4169. The classes are not therapeutic but educational. You will be required to complete this program before a final judgment can be entered. Parents have the option of registering for the same or different months of the program. Any questions regarding registration or attendance issues can be handled by contacting (920) 683-4169.
Co-Parenting Registration Form 2018
2018 – 2019 Class Schedule:
2018 Dates
Day of the Week
Time
Location
November 14
Wednesday
12:30PM -3:30 PM
MCOC Room # 300
December 12
Wednesday
12:30PM – 3:30 PM
MCOC Room # 300
2019 Dates
Day of the Week
Time
Location

Cancelled




January 17

Thursday

12:30PM – 3:30 PM

MCOC Room # 300

February 21
Thursday
12:30PM – 3:30 PM
MCOC Room # 300
March 21
Thursday
12:30PM – 3:30 PM
MCOC Room # 300
April 17
Wednesday
12:30PM – 3:45PM
MCOC Room # 300
May 15
Wednesday
12:30PM – 3:45PM
MCOC Room # 300
Local Parenting Resources For Parents
UW-Extension Parenting Newsletters Access and print Parenting newsletters in both English and Spanish that are matched to your child's age or listen to audio files while you work on other projects and learn useful parenting tips. Options are also available to search by specific topic for parenting information. Parents really do better when they read parenting newsletters!
Manitowoc Women's Infants and Children (WIC)
Parenting Resources For Professionals
Better Kid Care On Demand Distance Education Professional development online anytime you are ready to learn!
Children's Defense Fund No Child Behind® mission is to ensure every child a Healthy Start, a Head Start, a Fair Start, a Safe Start and a Moral Start in life and successful passage to adulthood with the help of caring families and communities.
Children, Youth, and Families Education and Resource Network
Consumer Products Safety Commission
Future of Children Research and analysis to promote effective policies and programs for children.
Kids Count Data Providing state legislators, public officials and child advocates with the reliable data, policy recommendations and tools needed to advance sound policies that benefit children and families.
Online Colleges Online learning is at an all-time high with today's busy college students. Most colleges offer online courses so you can earn your degree on your schedule.
Wisconsin Department of Health Services