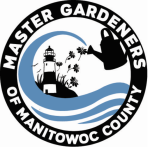 Manitowoc County Master Gardener Volunteers are trained volunteers who help communities better understand horticulture. The purpose of the Wisconsin Master Gardener Volunteer Program is to provide unbiased, research-based horticultural information to the citizens of Wisconsin through Master Gardener volunteers. Master Gardener Volunteers receive training in horticulture through the University of Wisconsin Extension.
In return for their training, Master Gardeners volunteer in horticulture programs and projects which enhance the community. This national program was introduced in Wisconsin in 1977. Find an overview of the Manitowoc County Master Gardener Program.
Increase your horticulture skills and volunteer your time with the Manitowoc County Master Gardener Volunteer Program.
Benefits of the program include: educational opportunities, developing new skills and interests, new friendships and much more.
Find out more about how to become a Master Garden volunteer:
https://mastergardener.extension.wisc.edu/get-started/
Emerald Ash Borer – Stay Informed!
The Emerald Ash Borer (Agrilus planipennis) was discovered in Michigan in June 2002. It is a species of metallic wood boring beetle (Buprestidae) that attacks ash (Fraxinus), usually killing trees in one-three years. This insect was found in Wisconsin in July of 2008 in northwest Washington and northeast Ozaukee county around the village of Newberg. Find more information at the following resources: