Are you looking to have your soil tested in your lawn, vegetable, or flower garden, non-commercial fruit crops, or for your landscape trees and shrubs? Are you looking for accurate recommendations for fertilizer applications?
Have your soil tested through Extension Manitowoc County . Your soil test report will identify soil pH, % organic matter in the soil, and the amount of Nitrogen, Phosphorus, Potassium, Soluble Salts, Calcium, Magnesium , and USDA percent sand, silt, and clay. The report also includes lime and fertilizer recommendations.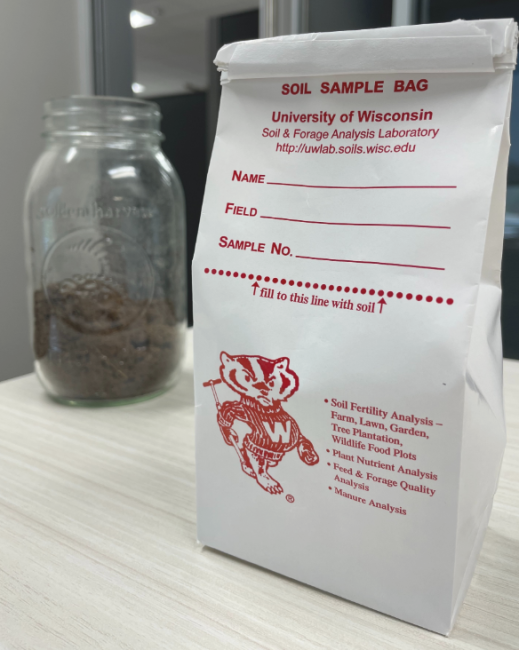 Step 1: Select the Sample Location
Select your sample area and remove any overlaying mulch, sod, or compost from the sample site.
Step 2: Take your Soil Sample
Collect approximately 2 cups of soil from different areas from the top 5-7 inches of soil using a clean trowel, shovel, or soil probe.
Step 3: Package your Soil Sample
Place you sample in a heavy duty plastic bag or soil sample bag. Label the bag with the sample location description, your name and contact information.
Step 4: Bring in your Soil Sample
Bring your sample to the Extension Manitowoc County office and staff will help you fill out a submission form.
Extension Manitowoc County
UWGB Manitowoc Campus-Hillside Hall, H122
705 Viebahn St.
Manitowoc, WI 54220
Questions? Contact Kendra Mahuna, 920-683-4167
Cost: $30 per sample, includes the analysis and shipping. Payment by cash or check.