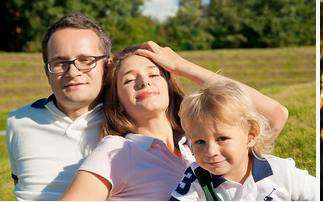 2023 marks the Child Abuse and Neglect Prevention Board's 40th year of strengthening families. To celebrate, we are going to host seven lunch and learns. Some of these may look familiar, some are workshops we had to reschedule from the 2022 annual meeting, and some are new topics. Each session is scheduled for 1 hour over the lunch hour (unless otherwise noted). These are voluntary, there is no grant requirement for attendance. Individuals will need to register for each lunch and learn separately (links are below).
We are providing these topics based on feedback and suggestions from previous annual meeting participants. We hope these sessions provide you and your staff with valuable knowledge, tools or strategies to welcome and strengthen all families who reach out for services. The sessions in April are focused on Strengthen Family Month – kicking off our new curriculum and discussing how all of us can use data to tell the prevention story.
Lunch and Learns:
March 15: Strengthening Month: https://us06web.zoom.us/meeting/register/tZEscOmgpzkiG9ICixBwas0ZaurRQo1WyiZR
This lunch and learn will include two presenters. First, an FRC will discuss how Family Strengthening Month was the impetus that prompted them to integrate Five for Families into their organization and community structure. Second, the Prevention Board staff will go over the 2023 Strengthening Families Month toolkit and other available materials.
April 5: Introduction to Five for Families curriculum: https://us06web.zoom.us/meeting/register/tZ0qd-yhrzktGNLwtiOs5Y4I4NZXadoaS6Xc
Come learn more about the newly developed Five for Families curriculum, the results of our initial pilot and how we plan to train new facilitators and disseminate the curriculum. You will have the opportunity to get a taste by participating in one of the Five for Families activities yourself.
April 19: Data Analysis: https://us06web.zoom.us/meeting/register/tZEtduuvpjsoHtAPPaqvJ4y7aCsRu9kFUUYa
This session will discuss how to identify the different types of data that exist and the importance of each type and understand how data can be used to tell a story. Prevention Board staff will also provide some examples from the DAISEY system.