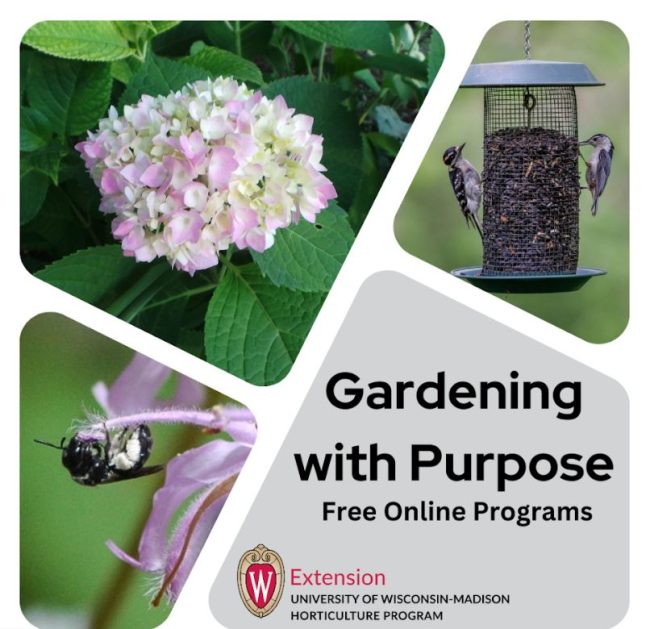 Join UW-Madison Extension Horticulture for these FREE online programs to start your gardening season. Learn how to grow hydrangeas and support birds and pollinators in your area. The webinars are free but you must register here,
https://bit.ly/3HHMMUI.
An EEO/AA employer, University of Wisconsin-Madison Division of Extension provides equal opportunities in employment and programming, including Title VI, Title IX, the Americans with Disabilities Act (ADA) and Section 504 of the Rehabilitation Act requirements.