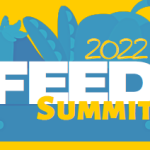 UW-Madison Division of Extension Community Food Systems Program is organizing a 2-day virtual summit for Wisconsin food entrepreneurs! The 2022 FEED Summit will be held virtually on November 14th and 15th, from 10 am to 4 pm.
The Community Food Systems Program's Food Entrepreneurship Ecosystem Development (FEED) Initiative is a statewide program that promotes food entrepreneurship training and network development for value-added producers and individuals facing structural barriers to food entrepreneurship.
Early bird registration starts at $45 for participants and at $65 for Exhibitors. All are welcome to this learning, connecting, and promotional space to help your food business THRIVE!